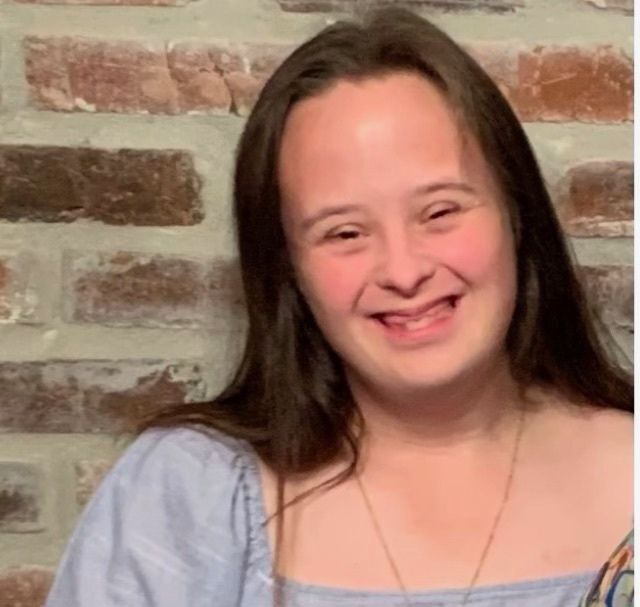 DSAA Self-Advocate, Miss Charli Webre
DSAA recently interviewed several candidates interested in our new Self-Advocate position. We are so thankful to all the members who applied. We believe that having a Self-Advocate join our Board enables that individual to represent their community more realistically and address specific concerns that are important and make decisions that positively affect DSAA and our community. We are excited to announce that Tony's successor, and our new Self-Advocate, is Miss Charli Webre! 
Charli is currently serving her third year as the DSAA's self advocate.  She is a graduate of Saint Thomas More High School. She has also attended the UL Life program for 4 years at the University of Louisiana at Lafayette. She works 5 mornings a week at Kinder Kollege Learning Center in Breaux Bridge, La., and has been working there since graduating from STM in 2013.  Charli loves people and enjoys a very active social life.  She takes a hip hop class every week, and also participates in an exercise class several times a week at Train Unique in Lafayette, she also enjoys her golf day with her Dad on Tuesdays. Charli lives with her parents, Jan and Toby Webre.  Charli has two older brothers, Chad who lives in Canada and Chase who lives in Broussard with his wife Samantha and their 2 children Vivian and Christopher.  Charli loves engaging in activities that allow her to meet people and get to know them, it truly brings her a great deal of joy as well as bringing joy to all she has the pleasure of meeting.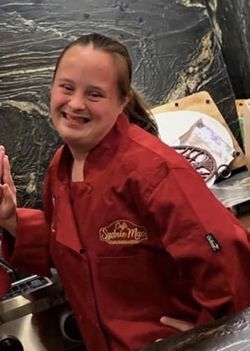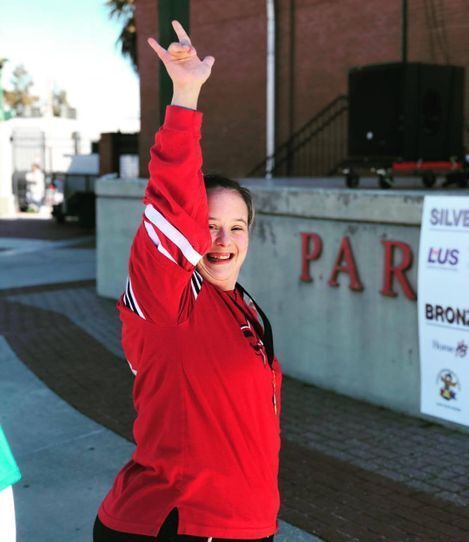 National Down Syndrome Congress's Self Advocate Resolution:
I have Down syndrome, and it is important to me that
I am able to enjoy life to the fullest.
I want to volunteer, work and be seen as a
productive member of society.
I want to spend leisure time with my friends and
family and have lots of fun.
I want to be welcomed and have a place in
community activities.
I want to live as independently as I can and
make my own decisions.
I want access to a good education and
opportunities for life-long learning.
I have Down syndrome, and I am proud of who I am.
Adopted Denver, 2013