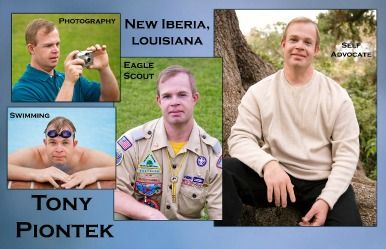 Here's a few words from DSAA's Self-Advocate, Tony Piontek:
Hi Heaux!

This is Tony Piontek from New Iberia, Louisiana...Cajun Country.  I'm here to share with you a little about myself and what I do as a Down Syndrome Self Advocate.

I work for Lowe's Home Improvement Center as a Customer Service/Loader level 1.  I am certified in chemical spills and as an escorter.  I'm often asked to work in the Paint Department as a Customer Service Associate or help with offsite deliveries.  My job is great because I enjoy interacting with people.

Previous to Lowe's, I have been employed at our Main Library, McIlhenny, Bruce Foods and nice restaurants such as Ryan's, The French House and Peltier's Catering.  Each job was a learning experience and developed skills that I am thankful for.

What I do for our Down Syndrome Association of Acadiana and for the National Down Syndrome Congress is also exciting.  Locally, I have served for six years as their Self Advocate, been a past Board member and Advisory board member and staff member for our Buddy Walk®.  I've been Santa at our Christmas parties, handed out Halloween candies and goodies at Treats at the Village at our Acadian Village and generally, helped in any way I could at many events.

My most important job is to be a VOICE for all families who have children with Down syndrome.

Because I was elected to the National Down Syndrome Board of Directors, my role as a VOICE continues at the Annual National Down Syndrome Congress Convention, its mid-year meetings, Board meetings,on committees, and on conference calls.  Over the years, I've also chosen to be on panels and to present
my own workshops at the conventions to audiences of thirty to seven hundred people.

In my free time, I enjoy internet searching, reading and learning about other non-profit organizations, exercising, competitive swimming, biking, training for a Special Olympics triathlon, learning how to cook and talking with my friends.  "I like the mic."

When you see me, let's talk.
Tony Piontek, DSAA Self Advocate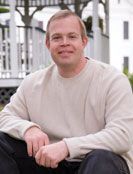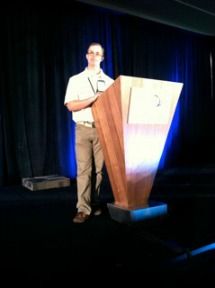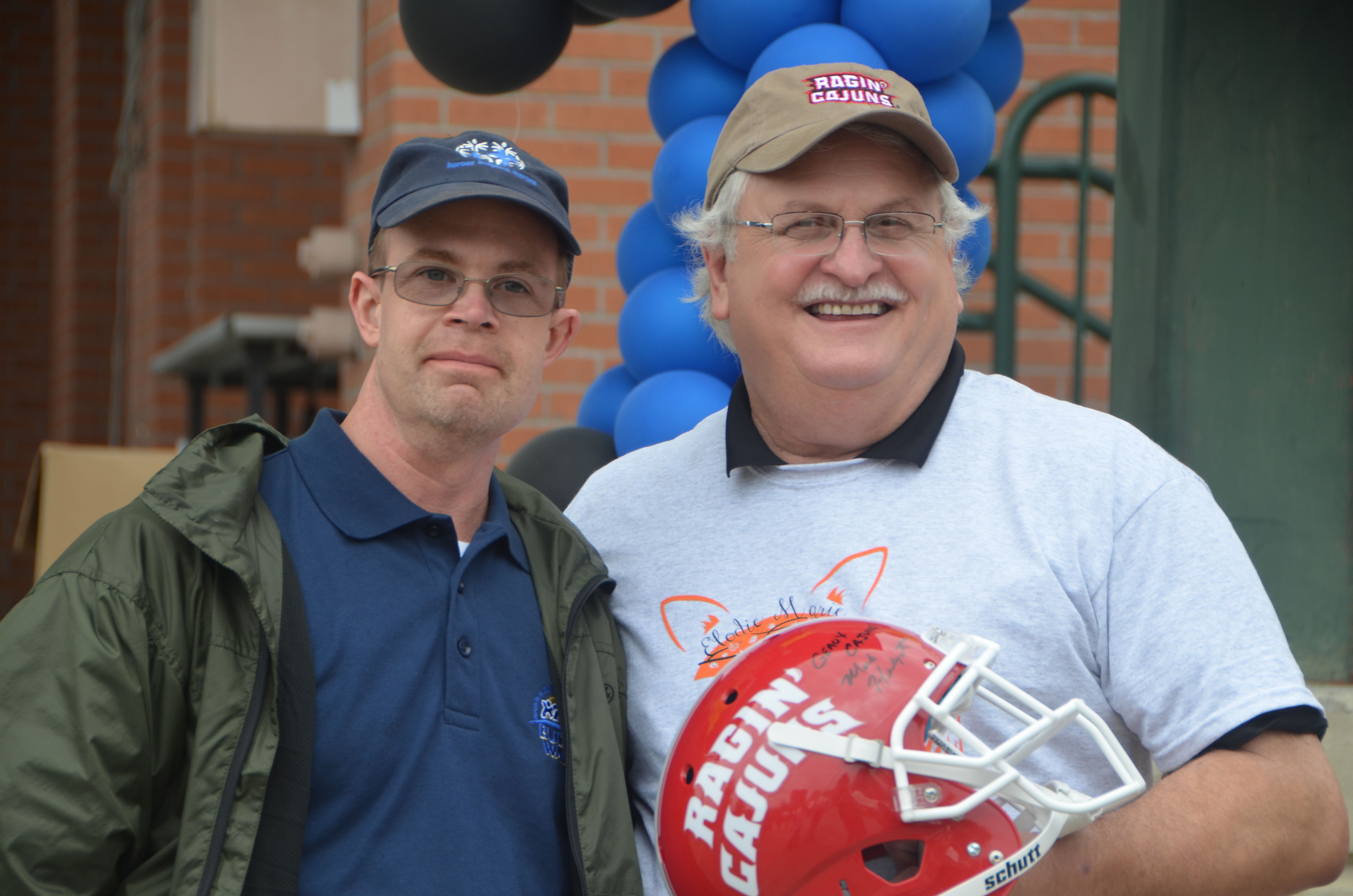 National Down Syndrome Congress's Self Advocate Resolution:
I have Down syndrome, and it is important to me that
I am able to enjoy life to the fullest.
I want to volunteer, work and be seen as a
productive member of society.
I want to spend leisure time with my friends and
family and have lots of fun.
I want to be welcomed and have a place in
community activities.
I want to live as independently as I can and
make my own decisions.
I want access to a good education and
opportunities for life-long learning.
I have Down syndrome, and I am proud of who I am.
Adopted Denver, 2013