Laura Roy | President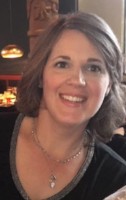 Laura joined the Board in 2013 after volunteering with the organization for a few years. She served as Social Coordinator and Development Coordinator,Vice President and now sits on the board as DSAA's President. She is a graduate of the University of Louisiana at Lafayette.  She is active in community service and has volunteered with the Miles Perret Center and committee chaired fundraiser events for The Paul and Lulu Hilliard University Art Museum. She currently teaches Catechism at St. Cecilia School in Broussard.  Laura's nephew, Abel, was born with Down syndrome and she embraces the opportunity to make a difference in the lives of individuals with Down syndrome.
Jamie Knight | Social Media Coordinator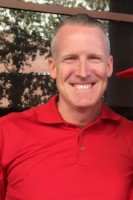 Jamie began volunteering with DSAA as a DJ for all of their events and has been involved in that way for the last 10 years.  As a volunteer Jamie found a connection with the members and enjoyed seeing them "Dance Like No One's Watching!"  Seeing Jamie's passion and love for the membership, he was asked to join the board. While Jamie does not have a family member with Down syndrome, his passion for DSAA is contagious.  He currently sits as DSAA's Vice President.
Celine Robin | Secretary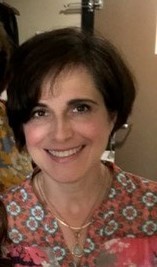 Celine lives in Broussard, LA with her husband Richard and their children Lucas, Kathryn, Wyatt, Reed, and Abel. who has Down syndrome.  She received her BSN from the University of Louisiana at Lafayette and is a RN at Our Lady of Lourdes and owns her own education company.  She has been on the DSAA board since 2012 and served as the Developmental Coordinator and Board Member at Large and now currently sits on the board as Secretary.  Her hobbies include Boy Scouts with her children, cooking, rescuing vintage furniture, and reading.
Lloyd Broussard | Treasurer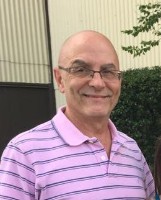 Lloyd joined the board in 2015 as a Board Member at Large, then quickly moved into our Social Events Coordinator, planning DSAA's Christmas party, Family Fun Day and other events throughout the year.  Lloyd has recently been elected to Treasurer and now sits on the Executive Committee.  Lloyd wants to help his grandson, Niles and all other individuals with Down syndrome to be the best they can be.  He believes that all individuals with Down syndrome are a true blessing to all our lives.  He lives in New Iberia, LA with his wife, Tammy. 
Molly Guidry | Public Relations Coordinator | Self-Advocate Mentor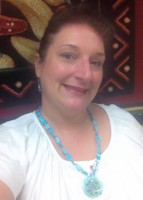 Molly Guidry DSAA in 2007 and was immediately put on the board as Media Coordinator.  Molly lives in Lafayette with her husband, Walter, and daughter, Ellie Grace, who is extra special because of her extra chromosome.  Molly attended UL Lafayette and has been working there for 16 years in the ITEC Department as assistant to the Department Head.  Molly enjoys baking with her daughter, and spending time enjoying life with her family.
Carmen Louviere | Social Events Coordinator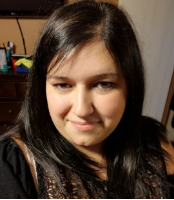 Carmen joined DSAA's Board of Directors in 2018.  Carmen and her husband, Josh have been members since 2013 and have spent countless hours volunteering at DSAA events and fundraisers. She is currently serving as Social Events Coordinator, planning and organizing all of the fun events DSAA has to offer our members.  Carmen enjoys spending time with her family, dancing, and being outdoors!  She wants to spread the joy that her daughter, Ramzie, who was born with Down syndrome, brings to her!  Carmen, Josh and Ramzie reside in Church Point, LA.
Kathy Guidry | Board Member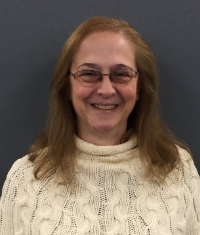 Kathy has been an active member and involved with DSAA for over 10 years.  Her niece, Ellie Grace, was born with Down syndrome and her new found love for Ellie Grace and others with Down syndrome, led Kathy to begin volunteering at our large events and fundraisers.  Eventually, she became a vital part of our annual Buddy Walk® by chairing On-Site Registration.  When Kathy was asked if she would be interested in becoming a board member, immediately she said, YES!  "Being involved with DSAA and supporting individuals with Down syndrome, teaches and rewards me at the same time," Kathy said.  Kathy resides in Breaux Bridge, LA with her husband, Greg.
Sherry Midkiff | Office Administrator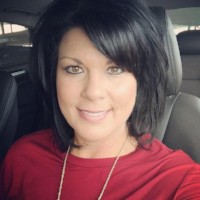 Sherry joined DSAA in August of 2013 when she was hired on as Office Administrator.  She enthusiastically takes on the monumental tasks of assisting with organizing all of our annual fundraisers, a few of which include soliciting donations and tending to our selfless volunteers, all the while making sure the DSAA families' needs are kept at the forefront.  Always navigating the endless to-do lists with a smile on her face and determination in her heart, DSAA counts itself fortunate to have such a dedicated employee on their team. 
Although Sherry did not know anyone with Down syndrome prior to working at DSAA, she has grown to love all of our special angels. Their unconditional love and ever-present joy for life captured her heart!  Sherry lives in Carencro, LA with her three (3) children, Noah, Abby and Evan.  She enjoys traveling and spending time with family and friends.
Jill Green | Office Assistant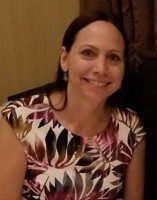 Jill joined the DSAA staff as Office Assistant in June of 2018.  Jill brings over 14 years of dedicated professional management experience, proficient computer/database skills and strong organizational and problem-solving abilities.  She also shares in DSAA's vision and mission for our members, which is evidenced by her continued work as Coordinator of our Cool! I Can Cook! culinary program and other fundraising events. Jill lives with her husband, Ken and their fur babies in Lafayette, LA.