Parc International comes alive every year on the last Saturday of October as we host our annual Buddy Walk®. Members, along with their family and friends, join us as we celebrate one another and walk one mile through downtown Lafayette.  Everyone returns to Parc International and has a day filled with great music, dancing, food, plenty of arts and crafts and activities for all ages.  This a family friendly event and we encourage you to participate in our upcoming Buddy Walk® scheduled for October 27, 2018.
---
2018 Buddy Walk® Sponsors
THANK YOU to our 2018 Gold, Silver, Bronze and Buddy Sponsors!
We truly appreciate your continued support year after year! We couldn't do this without you!
THANK YOU to our Route Sponsors and Community Contributors!
Your contributions to our Buddy Walk® mean so much to us!  We appreciate you!
Evangeline Downs Racetrack & Casino
TIMCOM Services, Inc.
A Pair of Ears Travel with Alyssa Soileau
MacLaff, Inc.
Searcy Orthodontics
Flowers Baking Co. of Lafayette
Keaty Real Estate
Lafayette Coca-Cola Bottling, Co.
Dr. Tia Castille - Acadian Hearing and Balance Center
Republic Services
Trinity Outdoors Disabled Adventures
Buffalo Wild Wings - Ambassador Caffery
Super One Foods - Scott
The Home Depot
Rickey Meche's Donut King - Guilbeau Road
McDonald's of Rayne
Kart Ranch
Pediatric Therapy and Learning Center, LLC
Scott and Alison LeJeune
---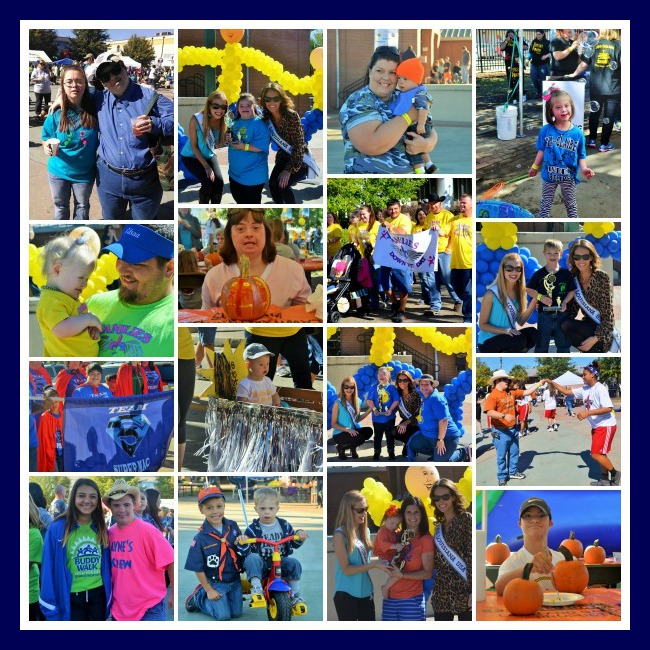 ---
History of Buddy Walk®
The Buddy Walk® was established in 1995 by the National Down Syndrome Society to celebrate Down syndrome Month in October and to promote acceptance and inclusion of individuals with Down syndrome.  It was grown from 17 events in 1995 to 250 events in 2017 across the county and around the world.