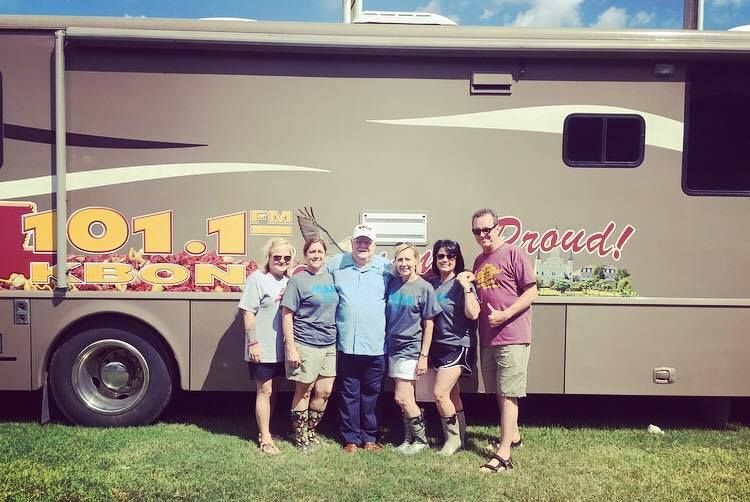 All of us at DSAA would like to express our heartfelt appreciation to KBON 101.1FM​, Mr. Paul Marx, Ms. Paula Marx, Mr. Todd Ortego, Mr. Hoss Childress, Mr. Phil Daigle and the entire staff for this incredible opportunity of being the benefactor of the KBON Music Festival once again!!
We would also like to send out a huge thank you to all the fabulous singers and musicians that give their time to make this festival one of the best around Acadiana!  Our local culture and music are second to none!
We thank you! Our Special Angels thank you! You help us make a difference in the lives of individuals with Down syndrome. We are forever grateful!! 
---
The 2020 KBON 101.1 Music Festival will be held October 2nd, 3rd & 4th at the Frog Festival Pavilion in Rayne, LA
KBON has partnered with Down Syndrome Association of Acadiana to host another spectacular fan appreciation festival. This 3-day weekend event features over 20 local bands including the areas favorite Cajun, Zydeco, Swamp Pop and French musicians. This highly anticipated event attracts over 5,000 festival-goers each year. There's a large dance floor and KBON does an awesome job choosing bands that keep you tapping your toes and singing along. If you enjoy great music and lots of dancing, this is the event for you!
Y'all come pass a good time!
If you would like to be a part of this fun-filled Cajun event and support Down Syndrome Association of Acadiana, please click on the link below for our various levels and perks or contact our office at 337-234-3109 for more information!

---
Volunteer with us at the KBON Festival
DSAA is responsible for providing all volunteers for various stations throughout the weekend. 
Each volunteer will receive a DSAA volunteer t-shirt and 2 drink tickets (per shift) as a thank you for assisting our organization.  
If you are interested in helping us carry out our mission to provide information, advocacy and support concerning all aspects of life for individuals with Down syndrome, their families, and our community, please stay tuned to our website for volunteer opportunities for the weekend of October 2-4, 2020.
If you have any questions or need more information on volunteering, please contact us at 337-234-3109.
Click here to sign up to Volunteer: www.DSAAVOLUNTEER.com
---