Upcoming Volunteer Recruitment Meet & Greet
Down Syndrome  Assoication of Acadiana will be hosting a Volunteer Recruitment meeting on September 12, 2018.  This is an open invitation to our members, siblings, friends, new volunteers or anyone considering a volunteer opportunity with DSAA.
The meeting will be held at our office in Lafayette, at 218 Rue Beauregard, Suite E, from 5:30 p.m. - 7:30 p.m.
Come meet our Board of Directors, Staff and current Committee Members!
Refreshments will be served!
RSVP by September 10, 2018 to Sherry at smidkiff@dsaa.info, letting us know you will be there!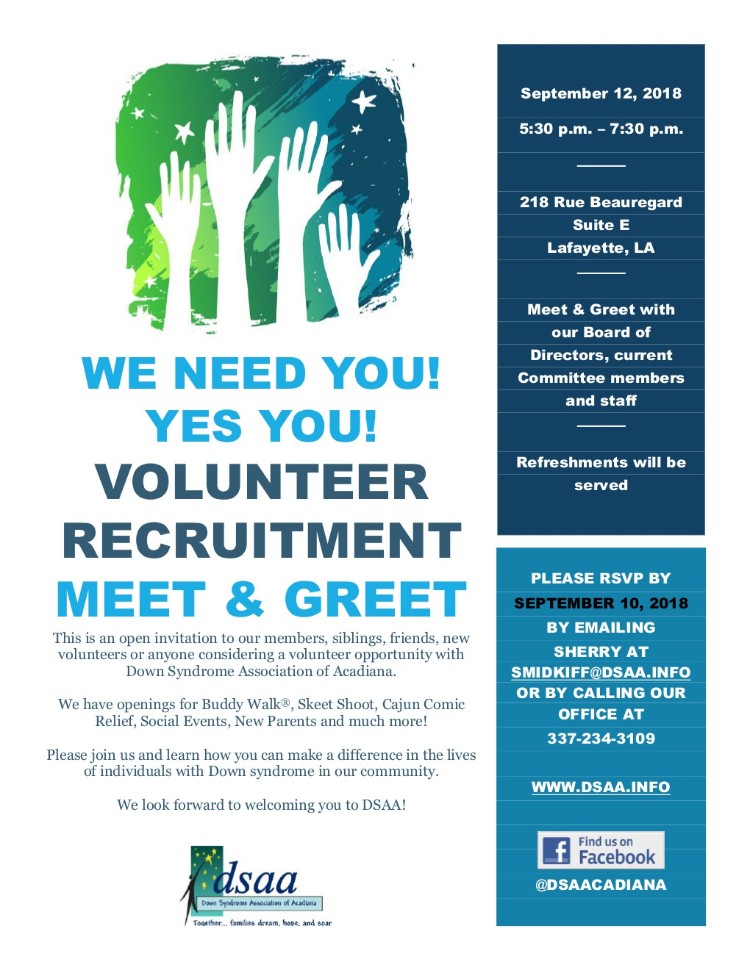 ---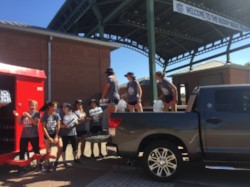 DSAA is grateful for our incredible group of volunteers.  We could not do what we do without help from local volunteers.  Volunteering connects you to our community and assists with increasing public awareness.  DSAA exists to help support our community, please help us continue our efforts. 
If you would like to lend your support to this vital organization by becoming a volunteer, please fill out the online form below and someone will be in touch with you soon.
Once you become a volunteer, if you would like to lend your support further with planning specific programs and events, please consider joining one of our many committees by completing the online application from the 'Join a Committee' tab on the left menu.