Down Syndrome Association of Acadiana
The Down Syndrome Association of Acadiana provides support to persons with Down syndrome, their families, and friends. We do this through networking, promotion of positive public awareness, information sharing, and advocacy. Our website furthers our mission by providing ways for you to learn more and get involved.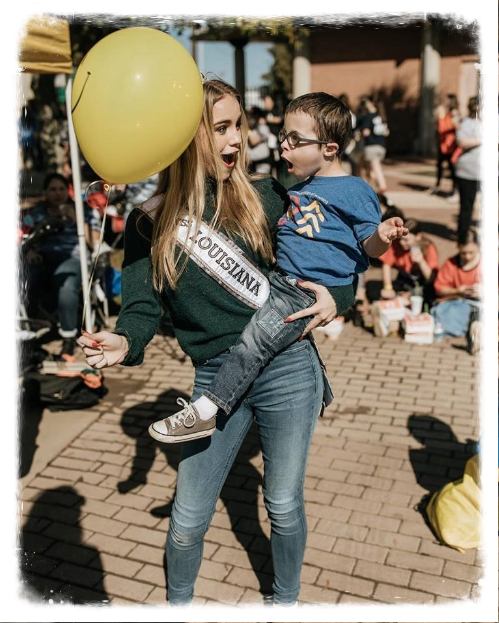 April is National Volunteer Month
Posted on 04/06/2015
Although it is not widely recognized, April is National Volunteer Month. Volunteers are essential to the community to spread goodwill and improve conditions for others. Nonprofits thrive from people willing to donate their time and effort throughout the year. Without volunteers, a lot of good deeds wouldn't be done. Let's take a moment to thank all those who volunteer. Some may even need to pat themselves on the back. Here are 3 quick ways to show your appreciation for volunteers:
Say thank you—The easiest and equally heart-felt way to show your appreciation is to say "thank you". Just a simple "thank you" to the volunteers who have helped you, a specific organization or community. If you see a volunteer, simply say, "Thank you."
Write a card—A simple handwritten thank you card is a lost art, but a beautiful way to give thanks. Write the volunteer exactly how they've impacted you, the organization and the community with their good deeds. It'll mean so much to them.
Donate to the cause—Whether it's donating money or time, the given effort will not go unseen. The volunteers of the organization you choose to donate to will be so appreciative and know that their work is actually inspiring others to do the same.