Down Syndrome Association of Acadiana
The Down Syndrome Association of Acadiana provides support to persons with Down syndrome, their families, and friends. We do this through networking, promotion of positive public awareness, information sharing, and advocacy. Our website furthers our mission by providing ways for you to learn more and get involved.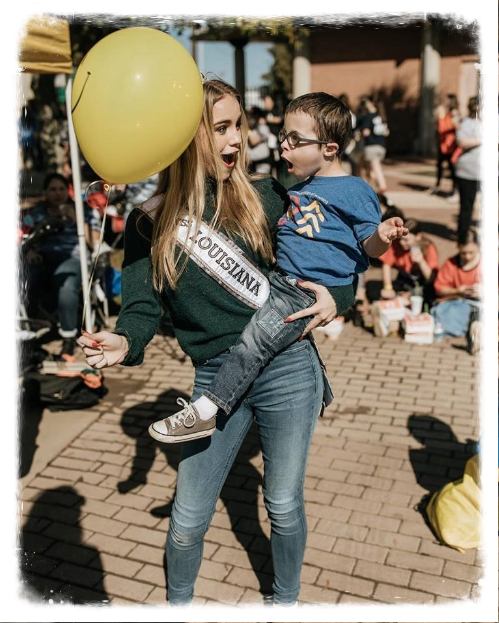 Halloween Volunteering Ideas
Posted on 10/27/2014
Treat your community to supporting a local cause during the Halloween season. Fright people for a cause and use ghouls and goblins to a nonprofit's advantage. Many schools, churches and community organizations offer Halloween-related volunteer opportunities. Have fun with fundraisers and volunteer opportunities during the Halloween season; don't be afraid to dress up in a costume! Here are a couple Halloween volunteering ideas for an organization that you are passionate about:
Haunted house fundraiser—Easily set up a haunted house at any location with Halloween decorations like tombstones, cobwebs, mummies and pumpkins. Dim the lights, add a strobe light and ask volunteers to help as costumed characters to heighten the scare factor. Charge admission and hand out pamphlets educating visitors about the benefiting organization.
Corn maze fundraiser—To raise funds in a less scary way, host a corn maze fundraiser. Partner with a farm and land owner and ask volunteers to hand out water and serve apple cider. Offer hayrack rides and walkthroughs and charge admission for the benefiting local organization.
Trick or treat at hospitals—Don a Halloween costume and go help trick-or-treat at a local children's hospital. Visit the hospital armed with scary ghost stories and lots of candy to entertain the kids. The children will be thankful for a funny or scary Halloween treat!