Down Syndrome Association of Acadiana
The Down Syndrome Association of Acadiana provides support to persons with Down syndrome, their families, and friends. We do this through networking, promotion of positive public awareness, information sharing, and advocacy. Our website furthers our mission by providing ways for you to learn more and get involved.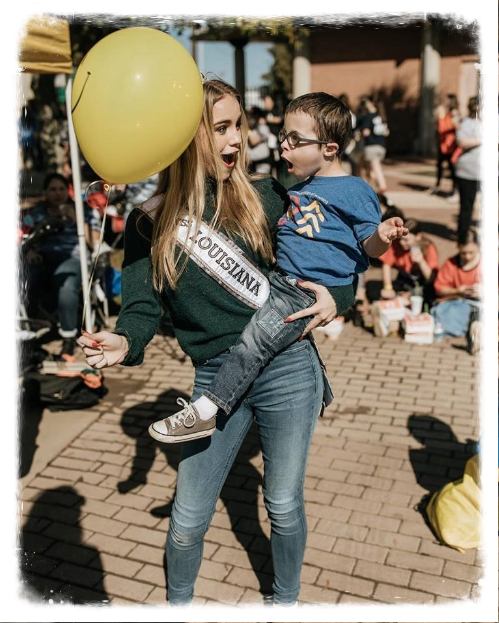 Make Room For Winter Clothes By Donating
Posted on 10/06/2014
While you've been stockpiling coats, gloves and scarves over the years, take a moment to give back some that you've accumulated. Narrow down your closet to the essentials so that someone else may be warm this fall and winter.
Set out on an epic closet sweep with the promise of helping people in need and a new organized closet. It can be difficult to let go the clothes that we once fell in love with. How about that outfit you wore on New Year's Eve 2010? Or those shoes that were on sale at 50 percent off? We often justify holding onto certain clothing pieces, but it's time to purge. Spend a couple hours on the weekend and resolve to finally rid your wardrobe of unnecessary items.
Ready to do it, but don't know where to start? We know, cleaning out your closet can feel overwhelming and even impossible. Answer these seven questions to help you determine whether or not to keep a piece of clothing:
Does this fit?
Have I worn this in the last year?
Is it likely I will ever wear this again?
Does this accurately reflect my enduring style?
Will this get damaged easily?
Do I feel confident when I wear this?
Is it well constructed?
These rules will help you reduce your fashion wardrobe easily and efficiently. Hopefully, you will be able to donate many clothes to people in need. After you've cleaned your closet, bag up the clothes and take them to the nonprofit's location. Ask volunteers where the clothes are going, to feel more involved in your donation.
Once you've done it, be an inspiration to others. Invite your friends to clean out their closets, too!