Down Syndrome Association of Acadiana
The Down Syndrome Association of Acadiana provides support to persons with Down syndrome, their families, and friends. We do this through networking, promotion of positive public awareness, information sharing, and advocacy. Our website furthers our mission by providing ways for you to learn more and get involved.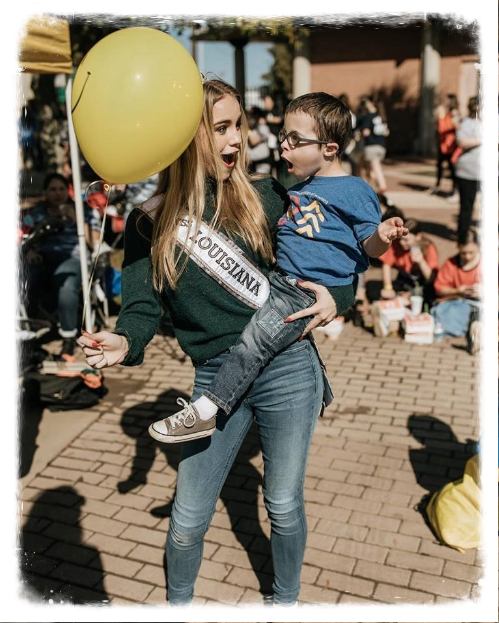 3 Awesome Organizations for Girls
Posted on 03/10/2014
Last Saturday, March 8th, was International Women's Day. IWD is a holiday where people all over the world celebrate the achievements of women. IWD has a different theme each year, and this year's theme was particularly poignant: Equality for Women is Progress for All.
While IWD primarily focuses on grown women, it's also serves an important occasion to discuss and look for new ways to empower young girls. These awesome organizations are working hard to give girls a chance to grow intellectually, emotionally and authentically:
Girls Who Code
Girls Who Code is a national nonprofit organization working to close the gender gap in the technology and engineering sectors. Founded in 2012, Girls Who Code offers programs ranging from clubs to seven-week summer immersion camps that equip high school girls to enter computing fields.
Girls on the Run
Girls on the Run uses a fun curriculum that incorporates running to encourage girls to be joyful, healthy and confident. Over the course of 12 weeks, girls participate in 24 lessons that cover everything from healthy relationships to positive community impact. The program culminates with a 5k running event.
Amy Poehler's Smart Girls
Actress Amy Poehler created the Smart Girls at the Party network to serve as an online community for young girls. There are videos, challenges, projects and interactive materials that challenge girls to grow and cultivate their authentic selves.
If you're interested in becoming involved with any of these organizations, a simple web search will get you to their websites and show you how you can help empower girls in your community.