Down Syndrome Association of Acadiana
The Down Syndrome Association of Acadiana provides support to persons with Down syndrome, their families, and friends. We do this through networking, promotion of positive public awareness, information sharing, and advocacy. Our website furthers our mission by providing ways for you to learn more and get involved.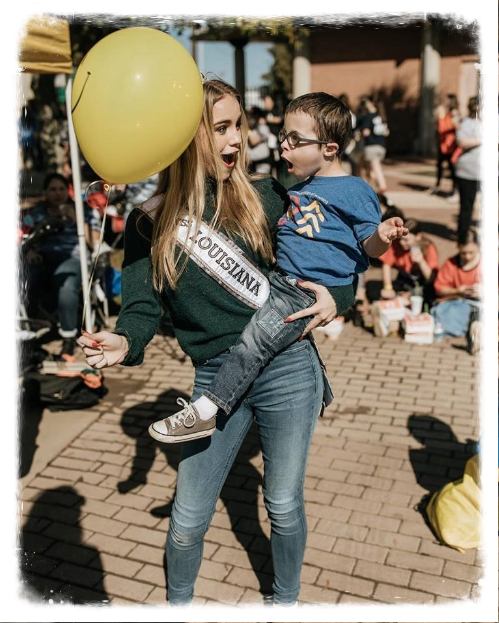 How to Run for a Cause
Posted on 09/16/2013
As the sweltering summer heat winds down kids go back to school, jeans and jackets replace shorts and sundresses, and the beautiful fall months bring many marathons.
Thinking of trying your hand—or feet, rather—at a half or full marathon? Consider doing it for a cause. Fortunately, you don't have to be a great runner (or even a good runner) to accomplish something great by running for a cause.
Here's how you can go about it.
First thing's first: pick your cause. Find something you've been personally affected by—whether it's personally, through a family member, close friend, neighbor or elementary school best friend. The possibilities are endless. Find someone you'd love support or honor and get to training.
Next, time to decide how you'd like to honor them.
Will you be running to honor their memory? Raise awareness for the illness or disease at a themed race? Raise funds for a friend or family member's medical expense fund? All options are feasible—pick the one that suits you.
You can raise funds individually, or donate your efforts to a charity that supports a cause you love.
Now, ahem, raise those funds.
Telling people you are running a marathon or half marathon has some shock value in and of itself. Now, tell them that you're running it for someone, and you've got a nice fundraising pitch. Be prepared to tell them why you're running, when the race is, and how they can get involved.
If asking people for money isn't your specialty (and, really, it's not for everyone), no worries. There are plenty of other ways to raise funds: host a bake sale, set up a website telling your story and asking for donations, recycle, set up a charity golf tournament, send around a collection at your office, put together a battle of the bands or mini music festival using your talented friends, have a cheese and wine night, and so on.
Brainstorm a few ideas with a group of friends and family and see if they're willing to help—assuming they love helping great causes, their answers will be "yes!"