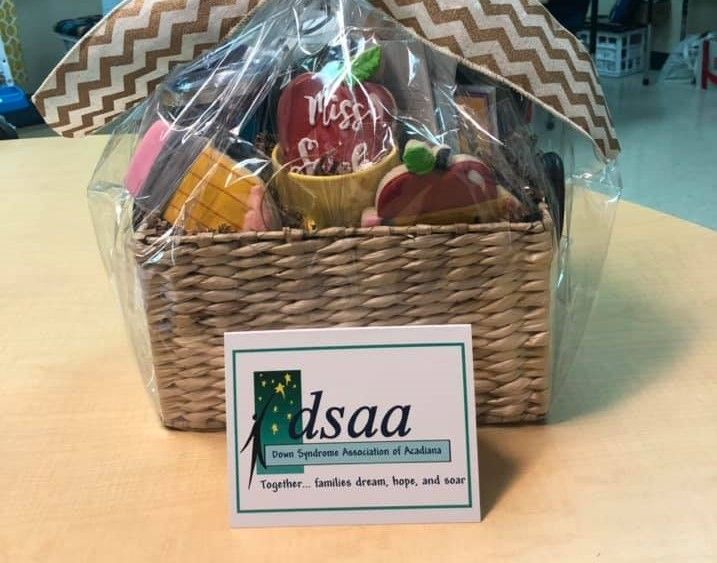 Down Syndrome Association of Acadiana is honoring teachers, paraprofessionals and service providers (therapists, nurses, etc.) who enrich the lives of our members with Down syndrome through our STAR Educator Program. These individuals work throughout the school year helping our children learn their way, at their pace and in a way that benefits them as individuals, helping them to become self-sufficient, as well as helping them enjoy all social aspects of school. Educators will be chosen at random throughout the school year and will receive a basket full of love from DSAA and their star student!

Mrs. Lopez with DSAA members, Julian and Ellie Grace

Miss Sarah with DSAA member, Abel

Miss Barbara with DSAA Members, Ellie Grace and Julian

Miss Christina and Miss Blackwell with DSAA member, Abel

Mrs. Denise with DSAA member, Ramzie

Mr. Robertson with DSAA member, Peyton.