SPECIAL BUDDY WALK ANNOUNCEMENT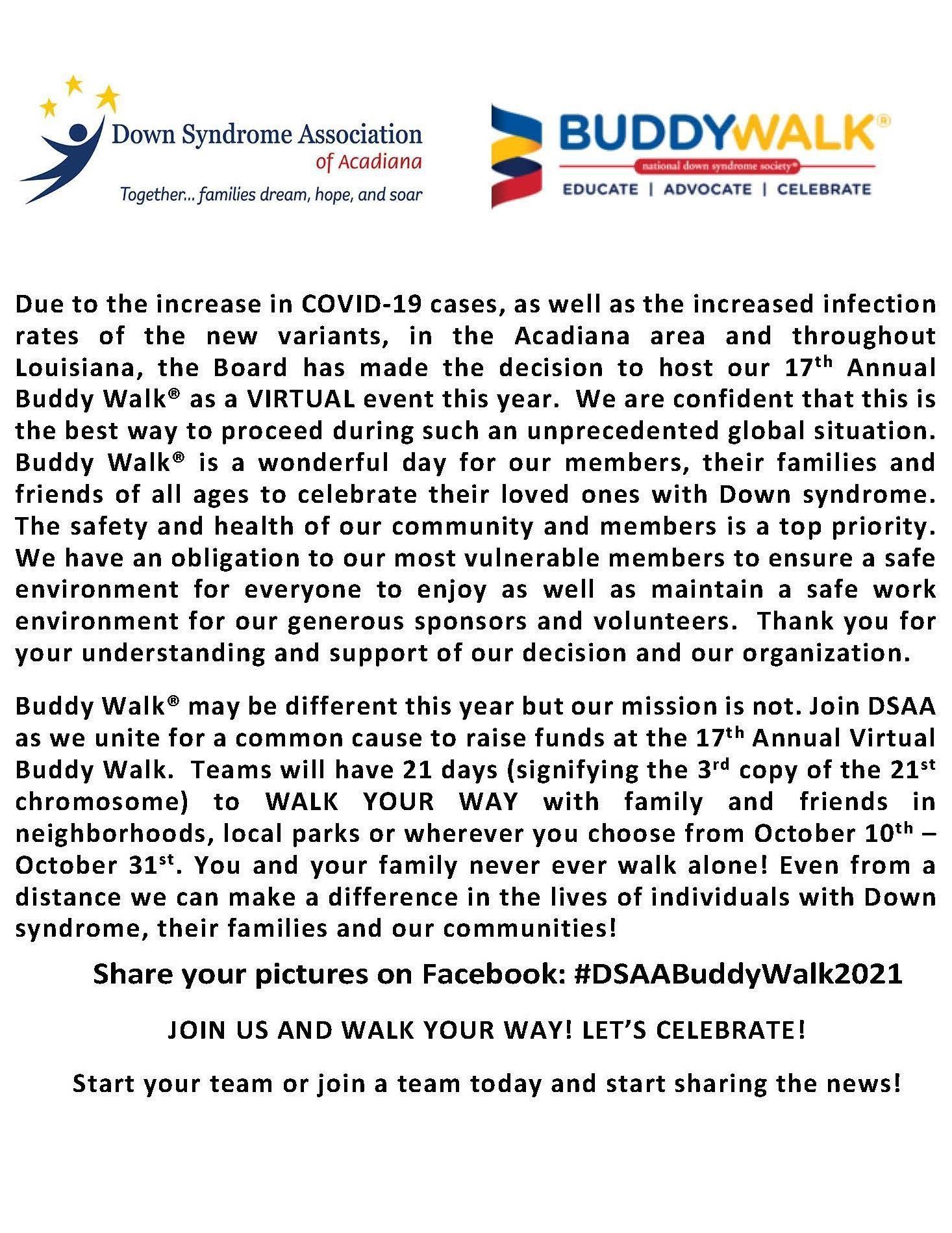 ---
2021 Buddy Walk® Registration is NOW OPEN!
We miss you and can't wait to be together again! Our 17th Annual Buddy Walk® will be a live event this year and will return to Parc International, Downtown Lafayette on October 30, 2021.
Registration is $20.00 per person to walk and includes a t-shirt and access to all the food, fun and entertainment!
Register now on the link below.
 
---
2021 Buddy Walk® Sponsors
History of Buddy Walk®
In 1995, thousands of steps were taken towards a better tomorrow. Since then, the Buddy Walk® has become known as the premier advocacy event for Down syndrome in the United States. It is also the world's most widely recognized public awareness program for the Down syndrome community.