News & Announcements
---
DSAA Spotlight
Congratulations Eddie!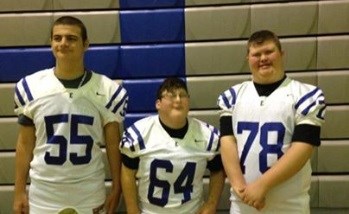 The Erath High School football team just got a little bigger.  Head Football Coach David Comeaux invited Eddie Armond (number 78) to serve as honorary captains and members of the football team for the 2015 season. 
---
Olivia Does it Again!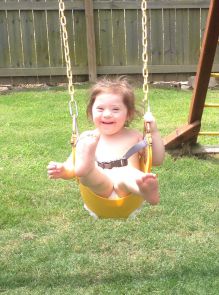 We are pleased to announce that for the second year in a row, Olivia's picture will be featured in the 2015 National Down Syndrome Society's Time Square Video. Her picture will be displayed on the jumbotron in Times Square to kick off National Down Syndrome Awareness Month at New York City's Buddy Walk on Sept 19th!! Her picture was one of 400 selected out of over 2000 submissions. DSAA is so excited and honored that her photo was chosen and we wanted to share the news with everyone!!
---
Congratulations Tassin Family
This year the Tassin family was chosen to represent DSAA at the 43rd Annual National Down Syndrome Congress Convention in Phoenix, Arizona held on June 25th - 28th, 2015. They were accompanied by our self-advocate, Tony Pointek and Board Member, Molly Guidry. The NDSC Convention included more than 60 topic-specific workshops, sharing sessions, a film festival, social events, networking, dances and much more. This Convention is a great opportunity for families to gain knowledge about topics specific to Down syndrome as well as meet other families and speakers from across the United States.
---
Congratulations to Elliot, Brooke, Charli & Robert
Not too long ago Elliot Venable, Brooke Hebert, Charli Weber, and Robert Zepernick received their acceptance letter from University of Louisiana at Lafayette to participate in the Learning Is For Everyone (LIFE) program.  We are so proud of them and are celebrating their achievement of completion of two semesters in the LIFE program.
---
1st Place at Special Olympics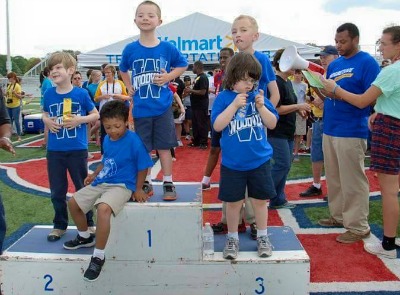 Great job Brandon, he took 1st place in the 25 meter dash at Special Olympics that took place in April.  Brandon is the one cheesing in the middle.
---